Reiki healing
Reiki (pronounced ray-key) is a technique that aids the body in releasing stress and tension by creating deep relaxation and through this relaxation opens blocked meridians, nadas and chakras to allow the bodies energy to flow. Blocked chakras or meridians, also known as energy channels, can identify both physical and emotional challenges, including deep rooted trauma and childhood issues.
For example, Reiki can identify a person who bottles up their emotions, or who struggles to communicate, through blockages in their lower back. By identifying this blockage, you and your online therapist can discuss a multi-therapy approach to dealing with the issue of communication to change your life for the better. Reiki healing can be conducted as an online therapy equally as well as in-person.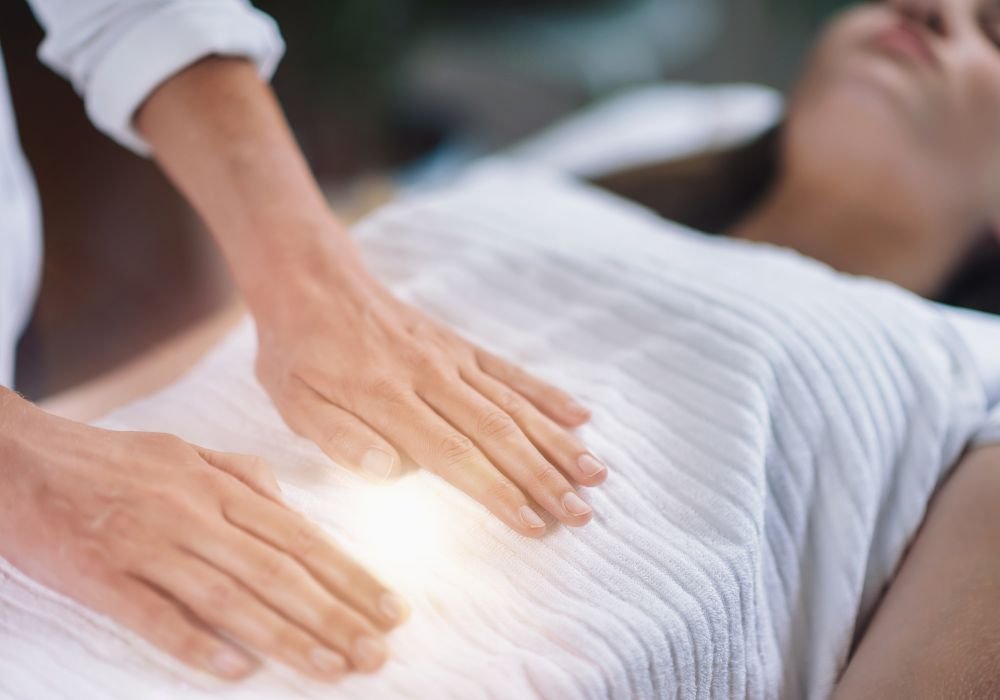 How does Reiki healing work as an online therapy?
A Reiki practitioner uses energy to treat physical or emotional concerns. It is a holistic system for balancing, healing, and harmonising all aspects of the person's body, mind, emotions, and spirit, and it can also be used to encourage personal and spiritual awareness and growth.
What does Reiki healing feel like?
Reiki treatment is calming, a natural and safe method for relaxation to break the cycles of anxiety disorder and depression, as well as managing day to day concerns and anxiety symptoms. As part of the treatment you may feel warmth, waves of energy, pulsations, a deep feeling of relaxation, peace, lightness, and clarity. This isn't essential though; individuals can feel no specific sensations, but the healing still works. As everyone is different and their energy blockages unique to them, there is no right or wrong answer for how you should feel undertaking a Reiki healing treatment.
Is Reiki healing online something which could benefit me?
Reiki healing on its own can aid the relief and treatment of many mental and physical conditions. However, reiki healing as part of a multi-discipline online therapy plan can support overcoming more serious and life-impacting ailments including post-traumatic stress disorder, depression, and anxiety. Below are some of the challenges individual's face which Reiki healing can support with:
Anxiety & Panic disorders
Depression
Stress & overwhelm
Fertility
Self-confidence
Managing chronic pain
Dealing with ongoing medical treatments
Insomnia
Injury and trauma recovery
If Reiki healing feels like an online therapy, you would like to discuss further then take the first step to feeling better using the contact details for an initial chat.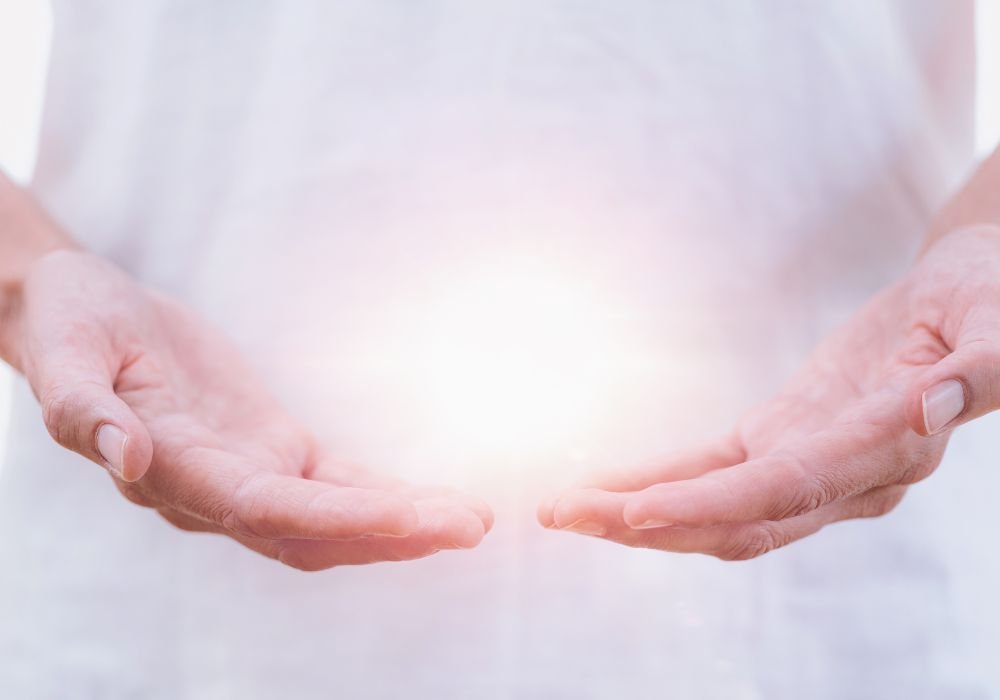 Pranic Healing
Pranic healing is an ancient science and art of healing that utilise Prana or Ki or Life Energy to heal the whole physical body. It also involves the manipulation of Ki and Bioplasmic matter of the patient's body.
It has also been called medical Qigong (Ki Kung or Ki Healing), Psychic Healing, Vitalic Healing, Therapeutic Touch, Laying of the Hand, Magnetic Healing, Faith Healing and Charismatic Healing.
Free phone consultation
Let's talk…
Unsure of what you need or how I can help? Let's talk. You can then decide what, when and how you want to progress.
Click the book button below and select the free Mental Wellbeing Consultation to get started.
My sessions usually last longer than an hour as I do not leave any of my clients in distress and will always continue to a point of calm. Therapy also continues when the session ends with some easy homework and if you get stuck, I am always available via WhatsApp – your recovery is my main objective!
Due to the nature of the techniques used we can have more than one session a week depending on what we are addressing, and how quickly you want the changes to materialise. Detaching emotionally from past negative experiences and painful recalls can be addressed with sessions every 2 or 3 days. If we then move into clinical hypnotherapy we will switch to once a week, as I will provide recordings of our session for you to listen at home every day until we meet again.